D.O.T. Physical Examinations
With the abundance of trucking companies and other major employers requiring transportation services in the Santa Fe Springs area, HealthFirst Medical Group is fully equipped to provide the necessary D.O.T. physical examinations and drug and alcohol testing to meet all Federal and State mandated requirements. The intent of these examinations is to detect physical or mental defects that may affect the applicant's ability to safely operate a motor vehicle. Our providers may decline, defer, or limit the duration of certification if significant questions are raised about a driver's ability to safely operate a commercial vehicle. This examination is required every two years.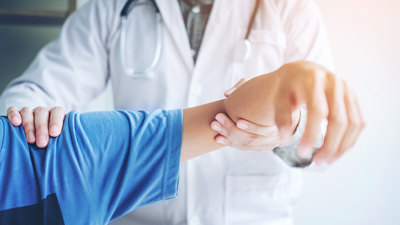 The components of the D.O.T. physical include:
Basic physical
Urinalysis
Audiogram
Visual acuity
Proper completion of DMV forms for commercial driver license
Once your driver completes the health history portion of the medical form, they will be examined by a licensed medical professional who will:
Verify the driver's identity
Perform the driver's health history, explaining any yes answers
Complete the medical examination following the instructions on the medical form
Complete all required tests, noting test results where indicated on the medical form
Include any explanations of any conditions or defects that must be noted
Explain any special findings or test results not in an acceptable range
Check all items on the medical from to indicate if the driver is or is not qualified
Complete the certification section
D.O.T. Federal Drug and Alcohol Testing
To complement our D.O.T. physical examination process, HealthFirst Medical Group also provides our clients with the required drug and alcohol testing mandated by the Federal and State government. All D.O.T. specimens are sent to a SAMHSA accredited laboratory for processing. All positive tests are submitted for additional confirmation and reviewed by our Medical Review Officer (MRO). In addition to routine testing, testing can also be performed on a post accident, reasonable suspicion, and random basis.
The drugs tested for the D.O.T. include:
Amphetamines
Cannabinoids
Cocaine
Opiates
Phencyclidine
At HealthFirst Medical Group, you can be confident that:
All testing is performed by knowledgeable and "certified" medical technicians
All breath alcohol equipment meets the required specifications as defined by the D.O.T. and N.H.T.S.A
All equipment is maintained and calibrated as required by the D.O.T.