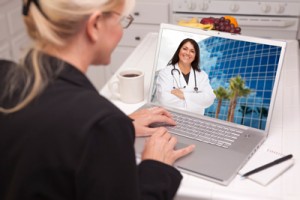 EDEX is a database system which provides complete access to workers' compensation case history in the State of California. EDEX is the product of a change in the rules that apply to the way information is exchanged in the California workers' compensation system.
The importance of this database is the value of the information it provides to its users – primarily HealthFirst Medical Group (as your provider), and secondarily to you, the employer. This information is valuable because it can help you make more informed hiring decisions, can help determine if an injury is new or a reoccurrence of an earlier incident, and can be considered in future apportionment.
By utilizing EDEX, we can examine a given employee or applicant's current and past workers' compensation history, including type of injury and part of body injured. This information is valuable during the course of an industrial injury or a post offer physical exam as it allows us to more accurately and thoroughly judge whether an applicant is capable of performing the essential functions of the job.
How does EDEX work?
When requested, HealthFirst Medical Group will access the database and inquire into the history of a particular patient. We will use that information as part of our evaluation for the physical if requested and/or have the result for the next visit for an injured worker. If that patient's history indicates that he/she is unable to perform the essential functions of the job, we will not release him/her to work for you and/or use it to re-evaluate the patient. You will also receive a copy of the patient report submitted by the State of California to have along with the applicant's post offer physical or injury.